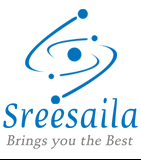 About us
Quality
We strongly believe that Quality is the most important aspect for consistently meeting our customer expectations.
In Sreesaila, we have taken care to ensure all our services and deliverables are as expected and adds value to our customers.
We will focus on and would ensure to have all relevant industry standard certifications.

Services
Opening doors to future and more.
Telecommunications
Network Planning & Design
System Integration
Network Operations & Maintenance
IT Infrastructure
Planning and Design
System Integration & Professional
Systems and Network Maintenance