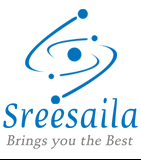 Services
Network Planning & Design
Sreesaila provides end-to-end Network Planning & Design Services for its customer's in the Wireless and Wireline domains – GSM, CDMA, Microwave Transmission, SDH, DWDM WiMAX and Broadband networks.
RF Planning, and Design
Thorough planning and design is carried out to deliver parameter planning, frequency planning, traffic planning, neighbour planning and creation of data build.
Transmission Engineering
Planning of backbone and access network – PDH, SDH, DWDM, ATM etc.. Link budgeting, interference analysis, creation of connectivity matrix, detailed microwave planning
Customized Network Solutions
The process explores & incorporates possible options of Network Technologies, Migration / Expansion Considerations into planning. Network Planning & Design Services deliver value by designing the customized and most economical network with the highest Quality of Service to support current & future requirements
Network Optimization
Verification Drive Test – The sites are checked for validating integration parameters and ascertaining call performance: call termination, call origination, handover, power control RX Quality and RX Level etc.
Parametric Optimisation – The main focus of radio network optimization is on areas such as power control, quality, handovers, subscriber traffic, and resource availability (and access) measurements
Periodic Monitoring & Optimisation of the Live Network throughout the Network life-cycle - Regular monitoring of the network health (new rollout and expansion) by doing drive tests and KPI maintenance

Services
Opening doors to future and more.
Telecommunications
Network Planning & Design
System Integration
Network Operations & Maintenance
IT Infrastructure
Planning and Design
System Integration & Professional
Systems and Network Maintenance