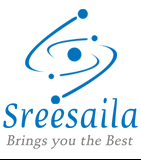 Careers
Careers
At Sreesaila, Human Resources Division plays a crucial role in realizing business objectives, fulfilling the ever changing needs with innovation and best in class People Practices.
Our prime motto is to maintain work-life balance and continuous learning & development of every individual.
For current openings, please write to careers@sreesaila.com

Services
Opening doors to future and more.
Telecommunications
Network Planning & Design
System Integration
Network Operations & Maintenance
IT Infrastructure
Planning and Design
System Integration & Professional
Systems and Network Maintenance